A few simple and healthy gluten-free recipes from my kitchen to yours!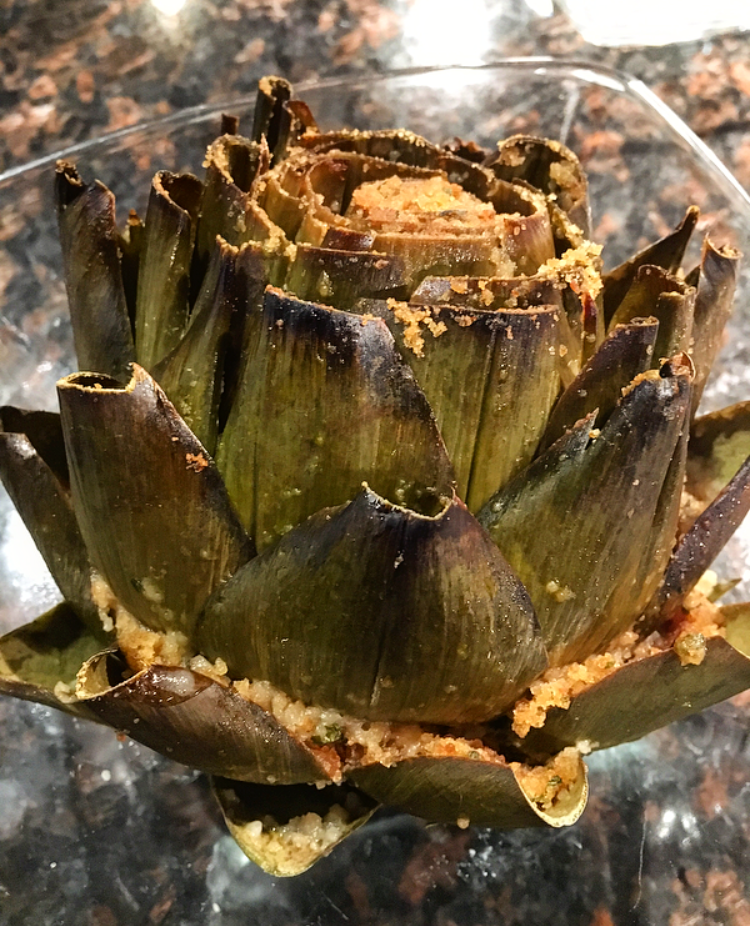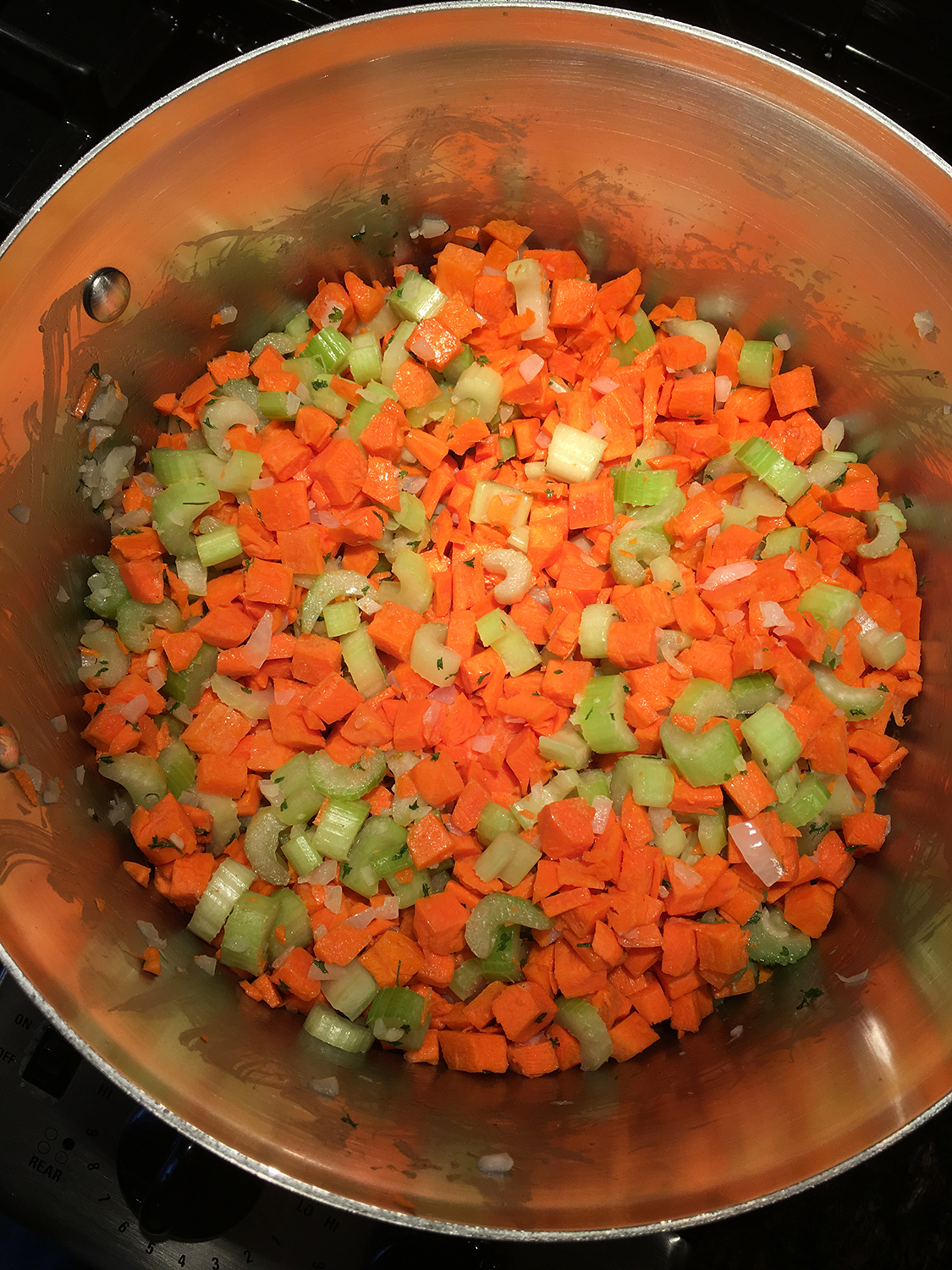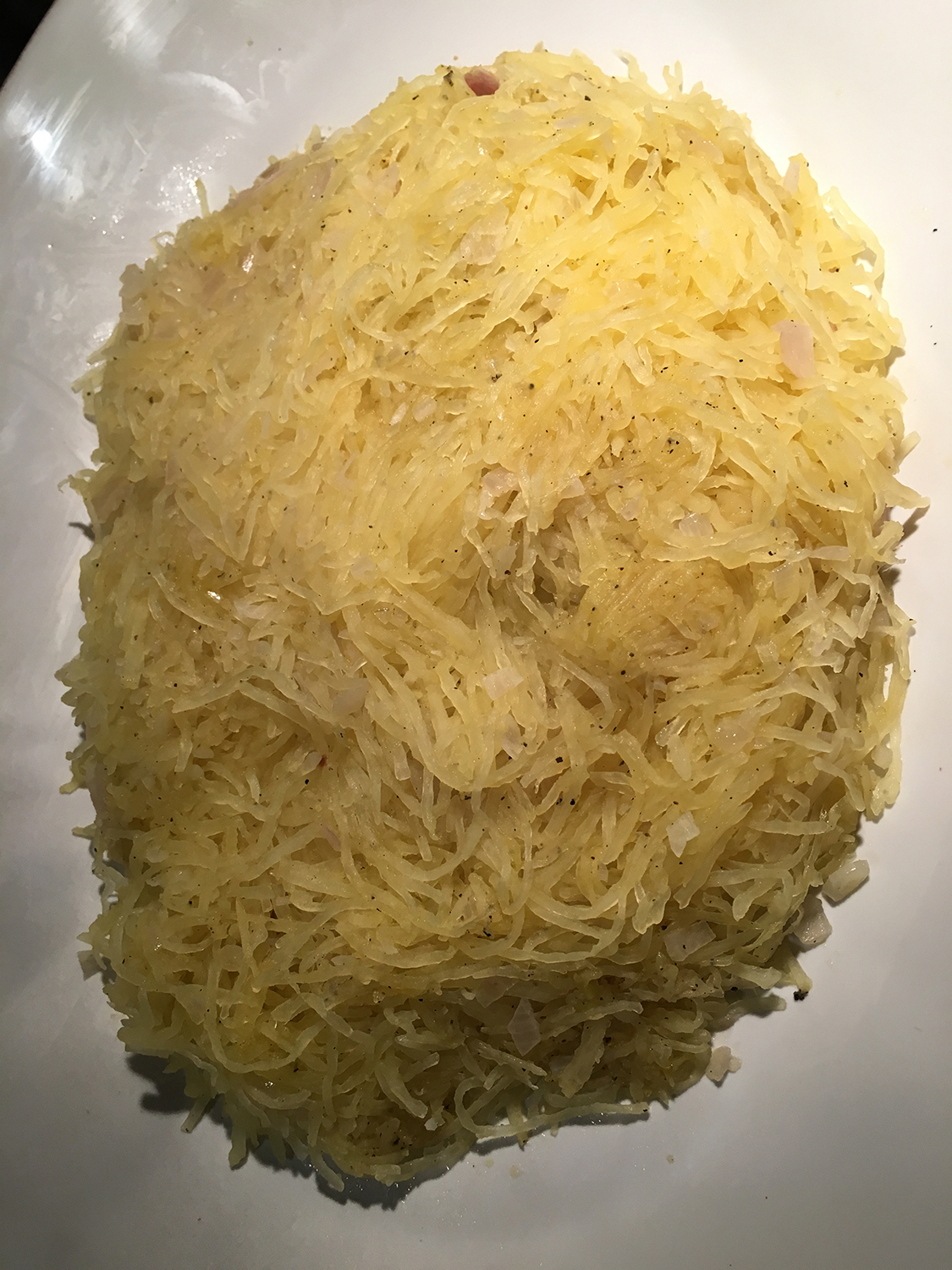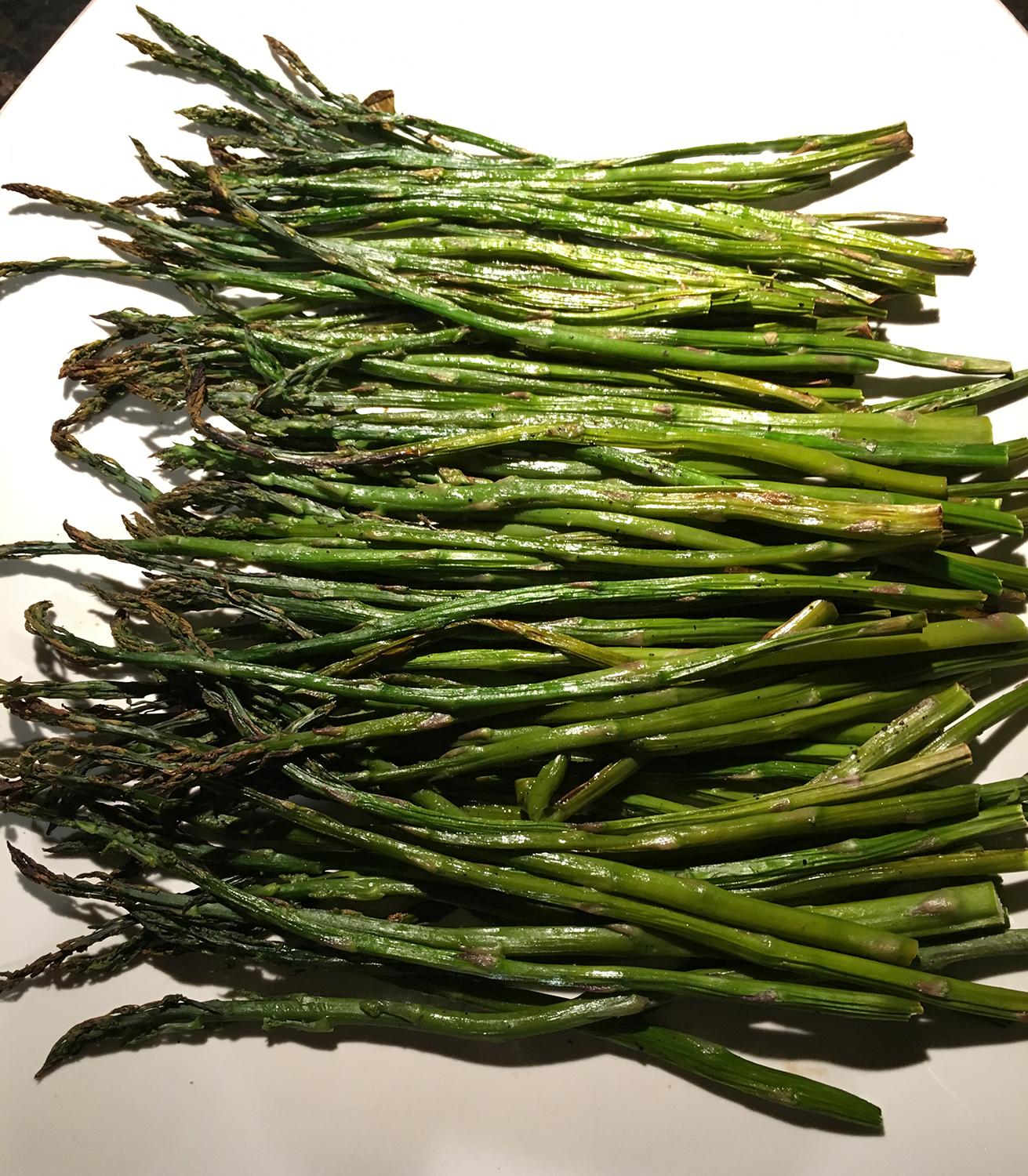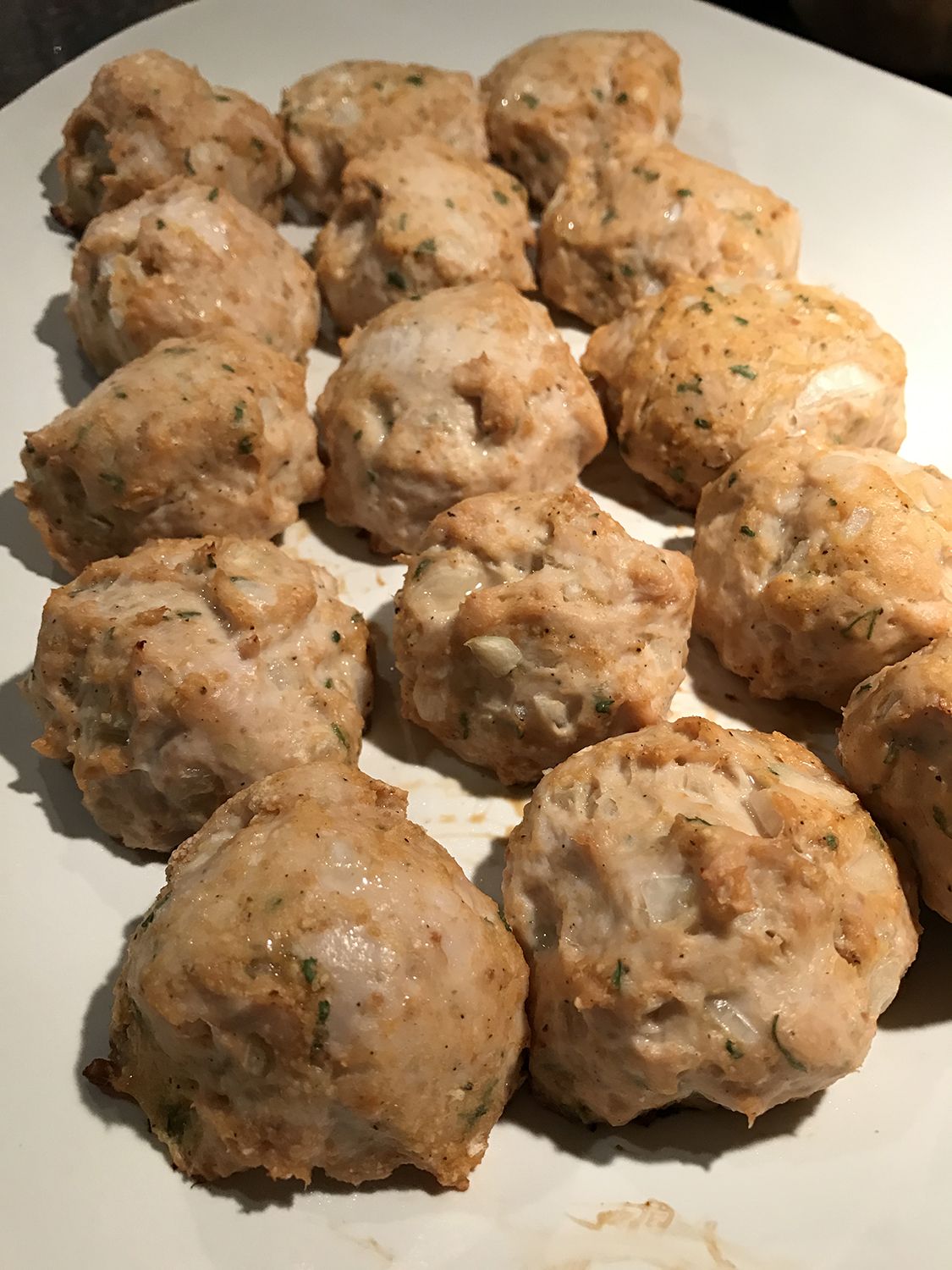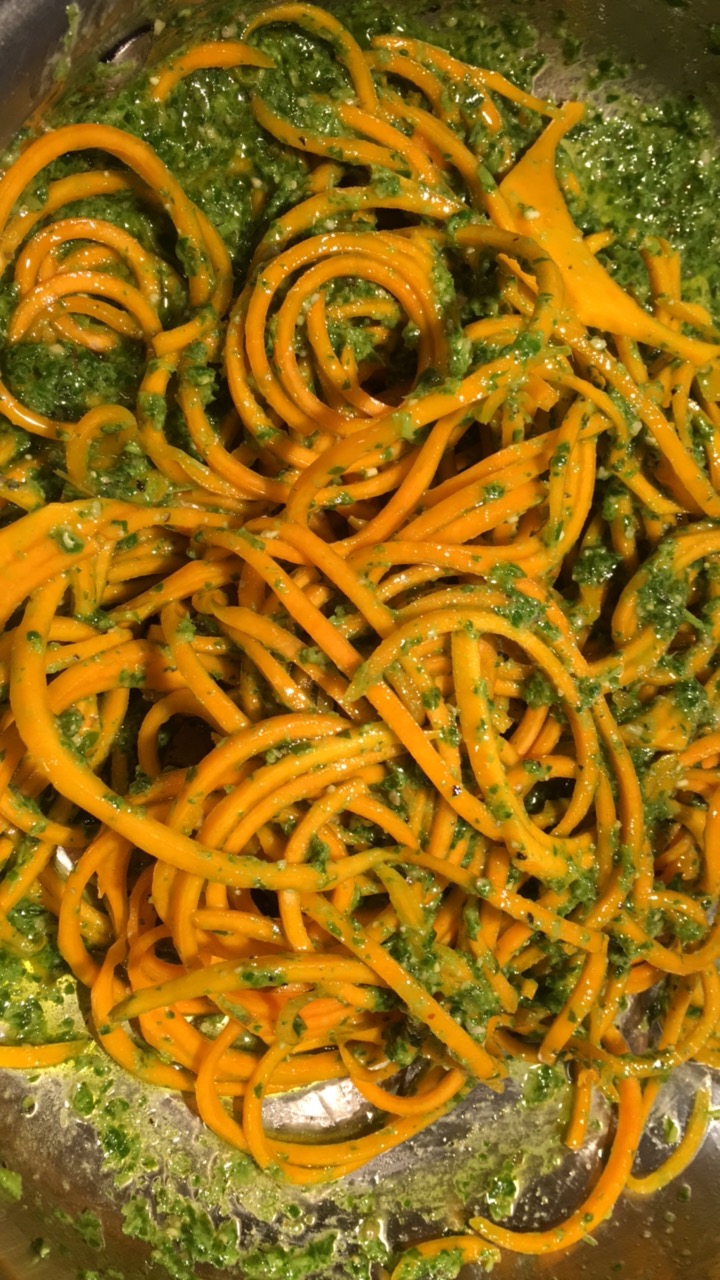 Turkey Meatball Recipe:
(you will need: white onion, 1 egg, 3 garlic cloves, gluten free bread crumbs, ketchup, salt, pepper, 1 pound ground turkey meat)
1) Preheat oven to 380 degrees
2) Prep 1 large baking pan with tin foil and use spray olive oil to prevent turkeyballs from sticking
3) Chop up the onion and add it to a bowl
4) Add the minced garlic, egg, ½ cup GF bread crumbs, 3 tablespoons of ketchup, ¼ cup of parsley, teaspoon of salt and pepper and blend all together in the bowl with the onion. I use a spoon to blend this mixture.
5) Once blended well, mix in the turkey meat. I usually do this with my hands and keep squeezing and turning the mixture so it blends really well. Cooking tip: If you wet your hands a little the turkey meat doesn't stick to them as much making it easier to mix up.
6) Shape the turkey mixture into medium size balls on the baking sheet
7) Place in the oven for 20 minutes. Take out and enjoy with tomato sauce, pesto sauce or just plain!
Spiralized Butternut Squash Recipe:
(you will need: a butternut squash, a spiralizer and pesto sauce)
1) Start by cutting the large area at the bottom of the butternut squash off (that part is hollow and has seeds in it and cannot be used to spiralizing)
2) You can use a peeler or a knife to cut off the skin of the squash (make sure all of the skin is off because it is not edible
3) Start spiralizing the butternut squash (my spiralizer is not strong enough to hold up the squash on its own so if necessary spin the squash around the blade on the spiralizer manually for best results)
4) When youre finished spiralizing and have all your butternut squash noodles in a bowl, get a sautee pan and heat up the pesto sauce on medium-high heat
5) When the pesto is nice and hot, pour the butternut squash noodles on top of the pesto and mix around in the sautee pan
6) Let cook for about 15-20 minutes, stirring every 2-3 minutes to get the pesto really mixed well with the sauce
7) Put in bowl and enjoy!!
Baked Fish recipe: (works with virtually ANY fish but I have used with ANY white fish, salmon and sea bass)
(you will need: 2 lemons, salt, pepper, olive oil, parsley, vodka)
1) Preheat oven to 425 degrees
2) Coat pan with olive oil
3) Place fish on pan and coat both sides with the oil already on the pan
4) Sprinkle salt and pepper evenly on top side of fish
5) Take vodka (I use potato vodka but any kind will do) and pour it sparingly on top
6) Sprinkle parsley on top of vodka coated fish
7) Slice the lemons and place them on top of fish (try to cover every part of fish)
8) Bake fish in oven for 20-25 minutes (at the 20 minute mark change oven to broil for extra crispy)
Stuffed Artichoke Recipe:
(you will need an artichoke, gluten free or regular bread crumbs, grated parmesan cheese, oregano, parsley, olive oil and powdered garlic)
1) Preheat oven to 425 degrees
2) Using large chef knife, cut the stem off of the artichoke and about 1 inch off the top of artichoke
3) Take a cooking scissor and cut the sharp top edges off of each and every single artichoke leaf
4) Wash artichoke with water and spread the leaves out while you are washing (this will make it easier to get the bread crumb mixture in)
5) In a separate bowl, mix together 1 cup bread crumbs, 1 tablespoon grated parmesan cheese, 1 teaspoon parsley, 1 teaspoon oregano and ½ teaspoon sifted garlic – MIX WELL
6) Add 2 tablespoons of olive oil to this bread crumb mixture or enough olive oil so that your mixture is moist enough that it won't break apart
7) Take artichoke and begin putting bread crumb mixture inside of each and every leaf (even the middle ones which are hard to separate- you can do it!)
8) Add about 1 inch of water to the bottom of the baking pan
9) Place the artichoke inside the middle of the pan and sprinkle olive oil on top of the artichoke until it is nicely coated
10) Use tinfoil to cover the ENTIRE pan making sure the artichoke is fully enclosed within the pan
11) Place in the oven for 1 hour and 15 minutes
12) Take out and let cool for 5 minutes. Enjoy!
Roasted Chickpea Recipe:
(purchase 1 can of chickpeas, paprika, salt, pepper and olive oil)
1) Preheat oven to 450 degrees
2) Drain chickpeas and place on pan
3) Coat chickpeas with spray olive oil (or regular olive oil but very lightly!)
4) Sprinkle salt and pepper lightly on chickpeas
5) Sprinkle paprika generously and evenly throughout chickpeas
6) Put in oven for 30-40 minutes- every 15 minutes shaking the pan up so they cook evenly
7) Take out and enjoy!!!
Spaghetti Squash Recipe:
(you will need: 1 spaghetti squash, 3 large shallots, olive oil, salt and pepper)
1) Preheat oven to 425 degrees
2) Cut open spaghetti squash and remove all seeds from both sides
3) Place squash side up on pan
4) Use spray olive oil to coat inside of squash
5) Sprinkle salt and pepper evenly throughout
6) Place in oven for 1 hour and 15 min
7) While spaghetti squash is in the oven- chop up all the shallots until minced
8) Take spaghetti squash out of oven and let cool off for 15 minutes
9) When squash is cool enough, take a fork and scrape all of the spaghetti squash into a bowl
10) Take sautee pan and add 2 tablespoons of olive oil- put flame on medium-high
11) When oil is hot, add shallots to pan and cook until clear
12) When shallots are clear, add the bowl of spaghetti squash to the pan
13) Lower the flame to medium and cook shallots and squash together until they are mixed well and cooked through – Add another tablespoon of olive oil if necessary
14) When cooked thoroughly enough, put spaghetti squash and shallot mixture in a bowl and enjoy!!!
Simple Salad & Dressing Recipe:
You will need: lettuce (any lettuce you choose will work with this), yellow and orange bell pepper, radish and grape tomatoes. You can add or subtract any veggies or fruits into the salad as well. Sometimes I add cucumber, pine nuts or even a fruit like peaches or strawberries
1) WASH and chop up lettuce – for this example I used romaine lettuce
2) Wash and chop up each ingredient to the size of your portion preference
3) Add each of the ingredients into the salad
For the sweet Salad Dressing you will need: extra virgin olive oil, gluten free mustard, balsamic vinaigrette and honey.
1) Take a bowl or deep cup big enough to mix as much dressing as you plan to make
2) Put in olive oil, balsamic vinaigrette, a tablespoon of mustard and one small drop of honey
3) Mix together with a spoon until mustard is nicely infused into the mixture
4) Taste to see if you need to add more of any ingredient
5) Serve on side of salad or mix into it depending on preference and ENJOY!!
Carrot Soup Recipe:
You will need: extra virgin olive oil, white onion, chopped celery stalk, 2 garlic cloves, parsley, 7 chopped carrots, water, vegetable broth, salt and pepper.
1) Heat 1 tablespoon of extra virgin olive oil in pan and when hot, add the chopped onion and celery. Cook until softened about 6 minutes
2) Add chopped garlic and parsley- mix altogether
3) Stir in chopped carrots. Add 2 cups water and 4 cups vegetable broth. Stir altogether under high heat until simmering, then reduce heat and cook for about 30 minutes
4) Add salt and pepper for taste and enjoy!!
Roasted Vegetable Recipe:
You will need: vegetables (my favorite vegetables to use for this recipe are asparagus, brussel sprouts, broccoli and cauliflower), spray olive oil, sea salt, black pepper and garlic powder
1) Preheat oven to 400 degrees
2) Wash vegetables well and chop in the appropriate way for different vegetable (for example, if doing asparagus, cut off about an inch from the asparagus at the bottom and so on and so forth for each vegetable)
3) Place veggies on pan and coat with spray olive oil
4) Sprinkle a teaspoon of salt, pepper and garlic powder on veggies and mix up to make sure they're coated evenly
5) Place in oven for 45-55 minutes (based on how roasted you prefer), take out and enjoy!!